October 31, 2005
HAPPY HALLOWEEN, FREAKS!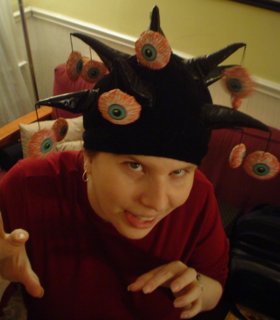 2 Comments to
"A Holiday Message: From Doc Smartypants"
On October 31st, 2005 at 11:14 pm Erin Says:

OMG that is SOOO rad!!!

That is so much more creative than my costume. And if I can ever get this damn camera all set up I will show you just how lame I am!!

On November 1st, 2005 at 2:26 am matttyyyyy Says:

Look-

it is a beholder…. run in fear…..
OK… I used to play D&D…. still run though….