May 14, 2011
We got up obscenely early this morning to join our host T in Milton Keynes for an attempt to break a world record. T is a Guinness Book adjudicator and had to be on hand at Gulliver's Land theme park to witness the record being set for the biggest human foosball game. The whole thing was a PR event for the release of Gulliver's Travels on DVD.
When we arrived we were invited not just to watch but to participate, so we did. Stacey and I were put on the blue team, captained by British TV personality Angellica Bell.
Noel was on the red team, captained by another TV personality, Michael Underwood.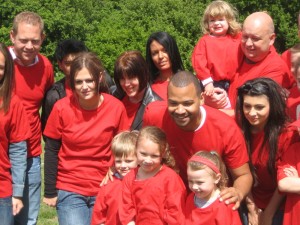 We arrived before most people, so we had time for a practice round.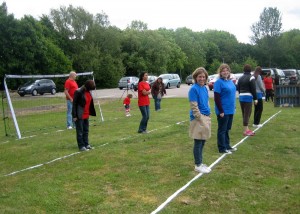 I was hit–twice–with the ball. It was painful. Stacey was also hit, as were several small children. But in the end the blue team won (5-0).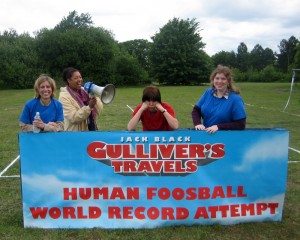 GOOOOOAL!!! And a world record was set!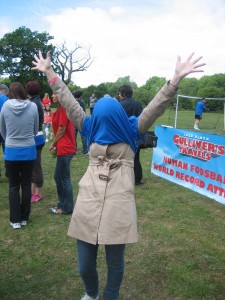 After the foosball was over we went over to the main theme park to explore. It's a bit like a mini Disneyland, with an Adventureland and a Western section and tea cup rides etc.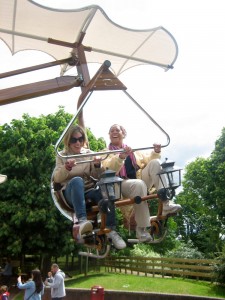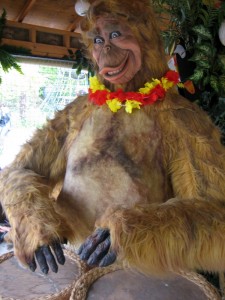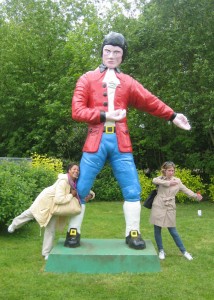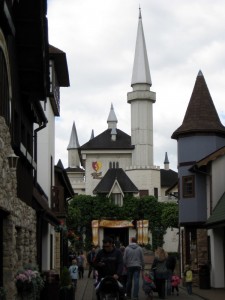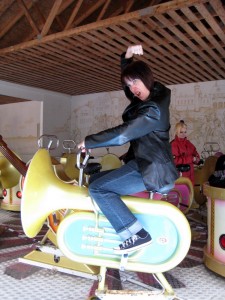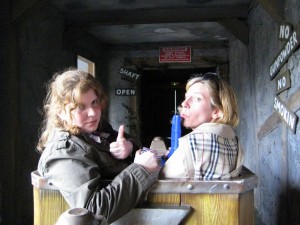 We spent much longer there than we intended to, but we couldn't stop laughing the whole time. All of the park staff were very indulgent of the crazy ladies wanting to ride children's rides.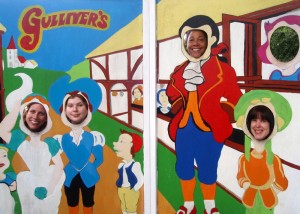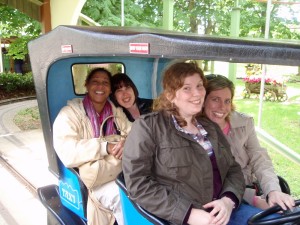 Then it was back to the charming town of Ubley, where we are staying, to watch the new episode of Doctor Who (excellent), and now we are watching Eurovision 2011. Huzzah!

3 Comments to