May 15, 2011
Sunday we decided to visit Glastonbury. We started by climbing up Glastonbury Tor to see St. Michael's Tower. T was smarter than the rest of us and didn't go all the way up, but Noel, Stacey, and I were feeling stubborn.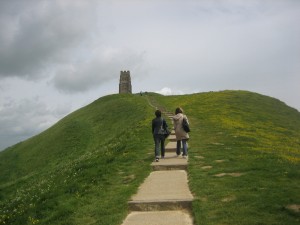 The climb was very steep and almost painfully windy. Seriously. The wind was just absurd.
In the end, the climb proved to be too much for poor Noel, so we left her there to be eaten by badgers.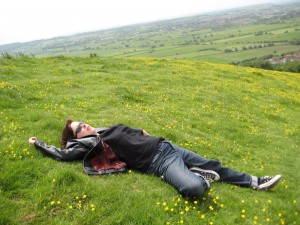 After we'd admired the view a bit and listened to some random men play flutes, we made our way back down the hill. Next up we went to see the Chalice Well.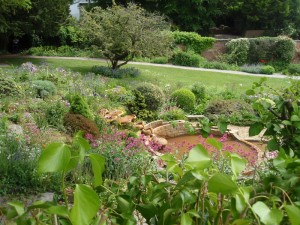 The Flow Form and Vesica Pool
There were some amazing flowers in bloom, including these enormous poppies, which were each about the size of my hand.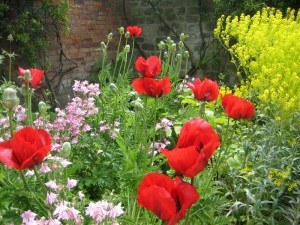 The iron-rich water has turned the Waterfall a red-orange color.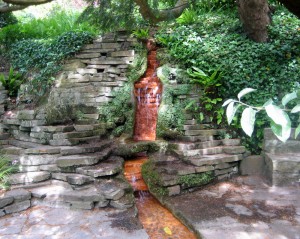 Noel takes a drink from the Lion's Head. The water tasted like pennies.
This tree had something to do with Jesus. The flowers didn't—they were just pretty.
The Wellhead.
I…don't even begin to know how to explain this encounter. It involved a self-proclaimed Time Lord/mystic/Starfleet ambassador with a magical staff named Capricorn who looked into you and helped your mind achieve balance. Or something.
Relaxing post-mystical encounter.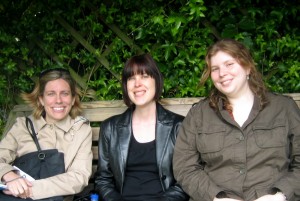 After Glastonbury we drove over to Wells Cathedral for Evensong. The music was lovely, but the service was so soothing that I had to fight to stay awake. It reminded me of trying desperately not to nod off during post-lunch college lectures.
After Evensong we got a snack at a nearby tea place where the food was good but the waitstaff was a touch sketchy. We finished off the day with a drink at the Ring o' Bells pub, a lovely stir fry dinner T's husband cooked, and a little bit of British TV. All in all a very successful day!

4 Comments to